Digital Mailroom Services
Let Polar Imaging help address challenges that are allowing mail piling up in the mailroom while your team works remotely.
Mail is delivered every day, and while we work from home, no one is there to process it, which means you may be missing a lot: Bills, invoices, contacts, and more—accumulating while your employees go without access to the information they need.
"Partnering with Polar Imaging made for a smooth implementation process. They understand the business aspect as well as the technology which brought a lot of value to the project."
Accounts Payable Manager

The Power of a Digital Mailroom
Digitally capture and classify your incoming mail
Get mail to the people who need it faster than ever
Securely access critical information anywhere, anytime, from any device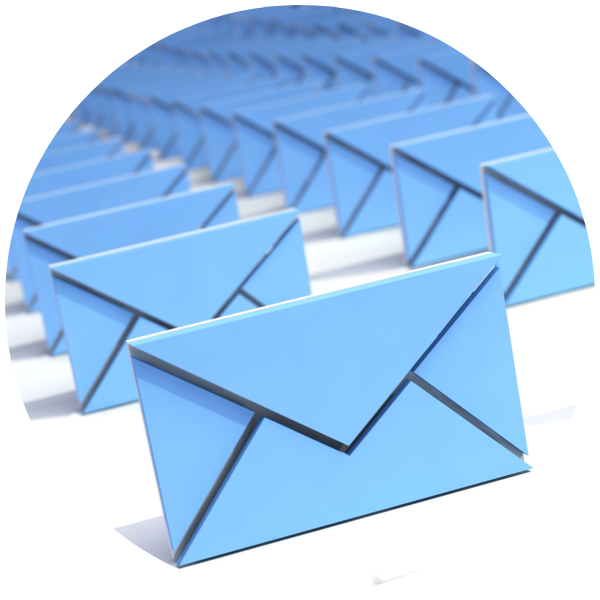 Trust Canada's experts in ECM, document capture, workflow, and office automation.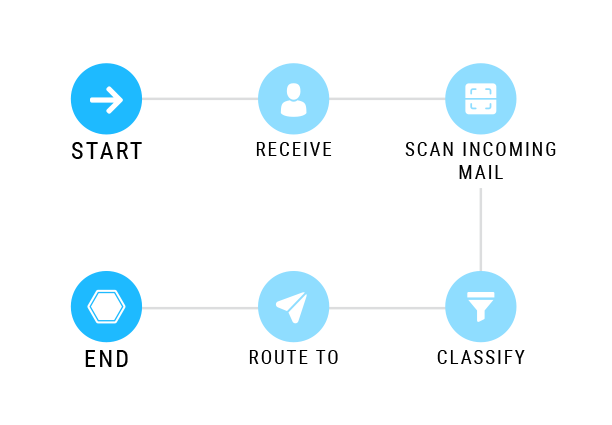 Benefits of a Digital Mailroom
Reduces the decision cycle by immediately notifying the designated person that there is a document that needs their attention
Facilitates the coordination of multiple staff activities surrounding the same document
Improves customer and vendor relations through quick response times
Eliminates paper-handling costs and wasted time
Ensures data tracking through audit trails
Increases compliance and security
Reduces the time between receiving and distributing documents
Reduces the occurrence of lost or misplaced mail
Saves businesses money through reduced paper needs and mailroom staff
Leverage early payment discounts and avoid late payment fees
Giving Us a Test Run Is Easy
Send us your documents and we will walk you through the entire process from start to finish answering questions you may have along the way. We can then tweak the final product until your documents are digitized exactly as you need them.
If you're not fully satisfied with what we can do for you, no worries. You have absolutely no obligation to continue using our services and you get to keep your scanned documents for free.
Why Choose Polar Imaging?
Is Security a Concern?
For nearly 20 years, Polar Imaging has been the trusted name for small organizations and multi-million dollar enterprises alike. We've helped create and manage millions of digital files and built a reputation for professionalism and trust.
Does Experience Matter to You?
From hospital records to financial documents, Polar Imaging has created and managed every type of digital file possible. We have experience in scanning:
Finance & accounting files
Employee records
Student records
Applications, resumes and recruitment forms
Blueprints and drafting documents
Oversized documents
Medical charts and patient files
Doctors' handwritten patient notes
Much more!
Do You Want it Done Right?
Scanning important and irreplaceable documents means you need highly trained personnel and specialized equipment. Polar Imaging has everything you need already in place and ready to go. Outsourcing your scanning needs will save you time, money and stress.
How Else Polar Imaging Can Help?
File Management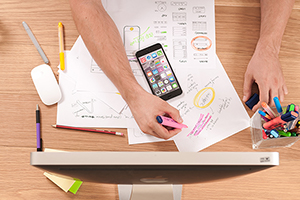 Our very own management software helps you keep all of your files organized and easy to find. Specially designed for businesses in mind, our software can be fully customized to fit what your business needs most. You can also choose to host our software on your own server or in our secure cloud. 
Learn more about how our management software can help you here.
Scan-to-Zero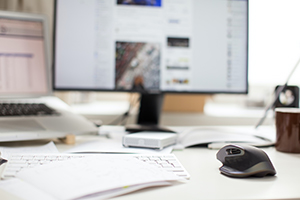 Make your scanning project more affordable!
When a client begins the process of digitizing all paperwork, they find they have a huge backlog that can overwhelm the business but also the budget. With our Scan-To-Zero service, you don't need to worry about breaking the bank. 
Simply set your monthly budget and we will scan your documents within that budget each month all while storing them in our secure facility for your convenience. Before long, you'll have everything digitized and organized without the overwhelming up-front cost.
Data Analysis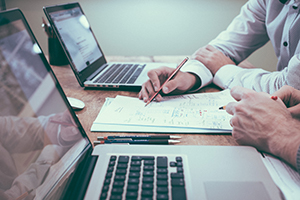 Don't have time or manpower to go through your documents to decide what should get pitched and what should get scanned?
Our team of experts can go through your mountains of paperwork for you. We will go through each document and sort what should be kept and what should be destroyed based on your reported retention schedules. Let us make sense of it for you!