Emergency Mail Scanning Services
We're here to help keep your business running!
If mail is arriving at your office, but your employees are working remotely, they are not getting the files required to help them do their job. Route your mail to Polar Imaging Inc and we'll make sure your employees have access to it no matter what the circumstances may be. We'll scan it, upload it and route it to the appropriate staff member, department or division depending on your preferences.
Turn paper mail into digital files
Access digital data from anywhere securely
Smooth integration: Prepped, Scanned, Indexed and Converted
We have the latest scanners, software and technology to help keep your business running and your cash flow moving! Fill out our form to find out how you can start creating your own digital office!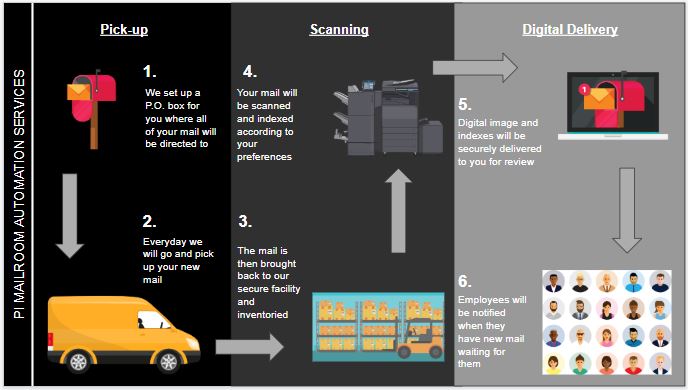 About Polar Imaging
We provide organizations with only the best document management solutions, scanning, equipment, and professional services in the industry. We do this to help strengthen our communities and our economy.
Our aim is to educate businesses on document management and imaging and to show them how to reach their overall business goals using innovative business technologies.
Having the ability to customize our solutions tailored to your specific requirements is something we feel is unique to us. Our solutions are adaptable and address the needs of not just one department, but virtually any department you need a solution for!
Contact Us
4500 Blakie Rd. Suite 134
London ON N6L 1G5
Toll Free: 888-857-6527
Email: info@polarimaging.ca