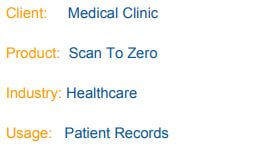 Background
This Clinic was moving to a new location in a couple of months, that could not accommodate their large number of files. The Clinic decided to have all of it's files scanned instead of taking them to the new location.
Situation
The Clinic had 325 banker boxes worth of files that they needed scanned. They did not access them frequently, but they needed to have access to them for compliance reasons. Since the volume was so high, it was hard to justify the cost for a one-time project.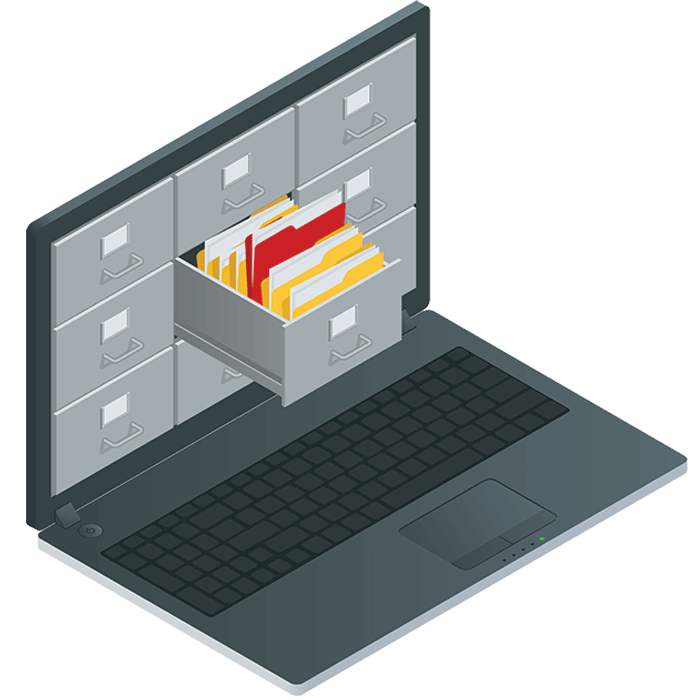 Solution
Instead of scanning all of the files at once, the Client used our Scan To Zero service. We took all of the files from the customer and agreed to store it for the duration of this project.
We worked out a monthly budget that worked for our client that allowed them to scan on a weekly basis for 24 months and be invoiced on a monthly basis.
We picked up all of their boxes before they moved, stored them at our secure facility and scanned them each week within the agreed upon budget.
After we scanned the files, we destroyed them as agreed upon with our client. This eliminated storage needs both for the clinic and for us.
Benefits
By taking advantage of our Scan To Zero service, our client was able to get all of their files scanned, on a budget that worked for them. This meant that they didn't have to worry about moving and storing any of these files at their new location since we went and picked up their files and stored them while we scanned them.
Our Scan To Zero service allows our clients to workout a monthly budget that they are comfortable with, instead of having a one-time upfront cost. It's like financing, but without interest!
Find out how this could work for you!
Every organization is unique it's in own way and therefore therefore we custom tailor solutions for everyone! If you're interested in learning how a solution such as this one could be implemented into your organization, contact us for a free no-obligation consultation! We'd love to chat with you and find out about your needs.
About Polar Imaging
We provide organizations with only the best document management solutions, scanning, equipment, and professional services in the industry. We do this to help strengthen our communities and our economy.
Our aim is to educate businesses on document management and imaging and to show them how to reach their overall business goals using innovative business technologies.
Having the ability to customize our solutions tailored to your specific requirements is something we feel is unique to us. Our solutions are adaptable and address the needs of not just one department, but virtually any department you need a solution for!
Contact Us
4500 Blakie Rd. Suite 134
London ON N6L 1G5
Toll Free: 888-857-6527
Email: info@polarimaging.ca