Picture it: You spend a small fortune for a business solution that is supposed to make your processes easier, saving you time and money but when you get the system, you're left wondering what the heck to do with it. You go ahead anyway and set it up, not really knowing what you're doing. Your staff and other end-users hate it and you're left looking, and no doubt feeling, like a fool. In the end, you have an automation solution that doesn't work and makes you want ditch the whole thing. The next time someone tells you about a great automation solution that can do wonders for your department, you cringe and immediately discount it.
We've all been there. Mention 'business solution' or 'automation software' and people start running for the nearest exit. But nine times out of ten, the system isn't the problem; it's the company that left you holding the bag with lack of service. Sales departments don't care if you don't understand the system; they finished their job when they sold you on it – But they should care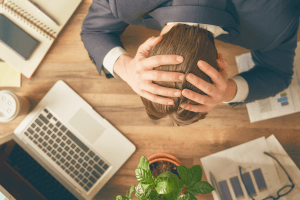 !
Here are a few tips that can help you avoid this problem the next time you think about buying into a business solution.
1. Ask questions. Lots of questions! Make sure you completely understand the concept of the solution and how it works before purchasing. This way, you'll have a complete understanding of the solution while the sales person is still communicating with you (remember, you haven't purchased yet, so they should be readily available to go above and beyond to help you). If they aren't, then look elsewhere.
2. Ask for a trial or demo of the software. This will help you get a feel for the solution and if it will meet all of your needs. If you find that it's missing some requirements, ask if the system can be configured or customized for you. Be careful though, some providers will customize it for you at a cost, so understand what's included and what's extra so that you're not caught off guard.
3. Choose providers with exceptional customer service. Great customer support is what makes or breaks smooth integration. There's nothing worse than a company that sells you a solution and then disappears when you need help with it. A high level of support is key, especially for smaller companies with little or no IT resources. Again, there may be a cost associated with training and additional consulting, so understand what's included.
4. Ask the company for references. There's no shame in asking the company for a few names of their customers that you could talk to about their experience with the product/service. Alternatively, check their website for testimonials and look for reviews online.
5. Get upper-level management and end-users on-board. Change management can be a difficult process and can be met with resistance. Effective communication is important for smooth implementation and use of new technologies. Talk with employees that will be using the system and get them involved in the process. Before purchasing an automation system, have the salesperson come in and talk to your end-users so that they can ask their own questions and have their objections addressed.
Automation systems don't have to be a nightmare if you take the right steps to ensure it goes smoothly. Hopefully these tips will help you choose the right company and solution to meet your needs.
Have more to add to this post? We'd love to hear your thoughts or personal experiences. Leave your comments below.
SECURE YOUR COMPETITIVE ADVANTAGE
Download our free eBook "The 3 Most Innovative Digital Transformation Trends" and discover the revolutionary technology trends that are reshaping the way companies do business. Don't be left behind, download the eBook now!