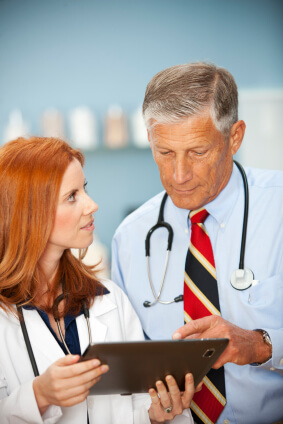 What if you could have the ability to view your documents from the palm of your hand, anywhere, at any time?
How might your business or department improve?
Now you can, with PaperVision® Enterprise R75. Polar Imaging's document management and document capture software developer has introduced their newest solution, PaperVision® Enterprise R75.
This new document management software allows customers to view and access their documents securely, without needing to login to a desktop computer. With mobile devices becoming more and more popular than PCs, PaperVision Enterprise R75 is a no-brainer for clients on the go.
It has been predicted by digitalbuzz.com, that by 2014, more people will connect to the internet via a mobile device as opposed to a desktop computer.
Mobile document management has the same functionality of cloud document management in that, paper documents and digital files are stored securely online. The only difference is however, with PaperVision Enterprise R75, these documents can be downloaded, shared and collaborated with through user's smartphones, tablets and laptops. Even greater news – PaperVision Enterprise R75 doesn't require the installation of browser plug-ins such as ActiveX, QuickTime, Java, or Flash, making it even more simple and user-friendly.
Mobile Document Management and Healthcare
For physicians, this means increasing productivity and saving even more time. View patient records while moving from room to room, all on a smartphone or tablet. It's an efficient way to access patient records and provide patients with detailed information from anywhere. Mobility enables new ways for physicians to be even more efficient, as they can access patient records and provide patients with detailed information even faster, from anywhere.
Mobile Document Management and Accounts Payables
Mobile document management increases efficiency for Accounts Payable processes by streamlining the handling of AP documents. With mobile technology, when a document enters the office, the appropriate person will be notified and they can open the document from anywhere, at any time. This increases productivity and saves valuable time.
In fact, businesses of all types can benefit from this new development, including law offices, retail establishments, insurance and financial institutions, government offices, school boards, and manufacturing plants.
Get the access you want with the security you need! Contact us today to find out more about mobile document management and implementing PaperVision® Enterprise R75 in your office.