2020 Circle of Excellence
London, Ontario – April 1, 2020 – Polar Imaging Inc. announced today that they have been selected to the 2020 Circle of Excellence by Digitech Systems. This is the first time Polar Imaging has been recognized with this prestigious honor. 
Each year, Digitech Systems recognizes exemplary companies in their Value-added Reseller (VAR) community, who are awarded and welcomed into the Circle of Excellence (COE). The selection process recognizes VARs who are growing their business as they resell ImageSilo®, PaperVision® Enterprise, PaperVision® Capture, the PaperVision® Forms Magic Technology, PaperVision® Enterprise WorkFlow, and other Digitech Systems solutions to meet any customer need or goal. Resellers in the Circle of Excellence are recognized in their ability to strengthen customer businesses with award-winning cloud services, process automation, legendary technical support, and more. In addition, all Digitech Systems reseller organizations are encouraged to uphold the Digitech Systems Goals and Values, and Polar Imaging Inc. is noted for exemplifying these habits. 
"Digitech Systems is one of our most valued partners. Their technology is heavily ingrained in our business as well as the businesses of our clients. Being recognized in the Circle of Excellence is truly an honour. This award adds a high level of validation to our clients knowing that they're working with a top tier service provider for their information management needs". Said Steve Todd, Director of Business Development.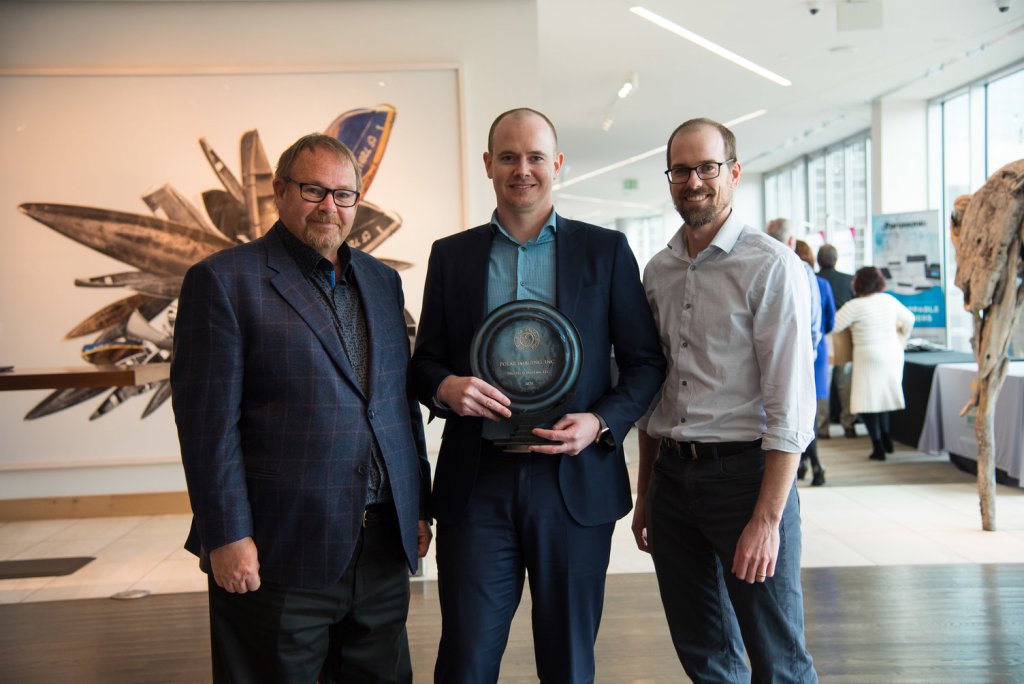 "Circle of Excellence resellers demonstrate excellence in helping their customers with information management challenges. Their determination to achieve business goals, and grow their organization with strong goals and values is inspiring. We're proud to have them in our VAR community," said Mike Randash, VP of Sales for Digitech Systems. 
The award was formally presented to Polar Imaging Inc. at Digitech Systems' annual reseller conference in Denver, CO on March 4-5, 2020.
About Polar Imaging Inc.
We provide organizations with only the best document management solutions, scanning, equipment, and professional services in the industry. We do this to help strengthen our communities and our economy. Our aim is to educate businesses on document management and imaging and to show them how to reach their overall business goals using innovative business technologies. Having the ability to customize our solutions tailored to your specific requirements is something we feel is unique to us. Our solutions are adaptable and address the needs of not just one department, but virtually any department you need a solution for!
About Digitech Systems, LLC 
Digitech Systems, LLC enables businesses of any size to more effectively and securely manage, retrieve and store corporate information of any kind using either PaperVision Enterprise content management (ECM) software or the world's most trusted cloud-based ECM service, ImageSilo. By significantly reducing the cost, Digitech Systems has moved ECM from a luxury convenience to an essential element for every well-managed business.
Digitech Systems continues to raise the standard of excellence in the ECM sector, as evidenced by the numerous awards they have received including multiple Nucleus Research ROI Awards, the Top RPA solution from CIO magazine, and Hot Customer Experience recognition from Document. In addition, Buyer's Lab has given the entire product suite their highest Platinum ratings and repeatedly chosen PaperVision Capture as the best data capture and workflow solution and PaperVision® Enterprise as the most outstanding ECM software in the marketplace. To learn more about the company's software and services that deliver any document, anywhere, anytime, visit www.digitechsystems.com and follow us on LinkedIn @DigitechSystems or Twitter @ECMNOW to stay up-to-date on the latest.